It's our responsibility and privilege to teach you
Each of our mentors share knowledge in their area of expertise
Each mentor has committed to personalized sessions with
our members
Gain access to a who's who in influencer marketing. Our mentors are present within the community and here to support you.
Meet the WIIMen leading our industry who are part of our mentorship network
Talk to her about talent management, negotiation, and talent strategy
Want to request a mentorship session?
Joining WIIM was one of the best things I did for my career.
The community is truly one of a kind. Through WIIM, I've learned so many tips and tricks about influencer marketing, made business deals, and even landed my current role through the Mentor program! It's an incredible resource, and I highly recommend membership to everyone I know that works in our field.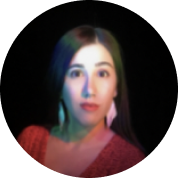 Associate Director of Creative Strategy, WHALAR